We ride through Nelson County in VA on a Craft Beer, Cider Mill and wineries.
HRCM Spring Fling Run
Another run in Monterey and the hills of West Virginia. Another favorite MINI run
HRCM Fall Colors Run - Minus the snow!

Off to Mt. Washington again!
MINI'S on Top 2012

RVM Run 5-13-2012 (ish)

A run with RVM (Richmond Virginia MINI) on US-33/Staples Mill and a stop at Tasty Freeze, & Horton Vinyeards:
RVM run 4-14-2012
An Early Spring run to the Eastern Side of VA:
HRCM MINI's on the Ferry 2012
Another run to Monterey, VA for the Annual Hampton Roads Club MINI Fall Colors Run. Glad I moved down south for the warmer weather...
HRCM FALL COLORS RUN 2011

A Hampton Roads Club MINI Meet & Greet run to Louisa, VA. Destination: Cooper Vineyards
HRCM Cooper Vineyards Run

Yet Another trip to the Mt. Washington Observatory and MINI's on Top:
MOT 2011

After MOT, I hung out in the Metro Boston area:
Boston

My new MINI Cooper S. And I went with the "Black Jack" theme with it:
Ça va

("It Goes" I was inspired by a sailboat. (To the The Raincoat: Do MG's have hill holders??) My friend used to be a crew member of in Connecticut back in the day. The literal french translation can be found here)
A road-trip to Banner Elk, NC and Grandfather Mountain:
Banner Elk, NC

Wandering Aimlessly through Southwest Virginia (It doesn't suck!):

A trip to Mabry Mill

South of Blacksburg, VA

Floyd, VA

Roanoke, Blacksburg and Salem, VA

A NEMINI.org run:
Hunter's Hawks Nest Run
I got relocated to Lynchburg, VA and needed another MINI group to go on runs with, and I found one in Hampton Roads Club MINI:

Fall Colors Run 10/16/2010
Another trip to the Mt. Washington Observatory for a MINI event, the beachfront of Maine, then to Boston:
MINI's on Top 2010
3 for the price of 1, and because I've been busy! Here are 3 NEMINI.org runs:
MoterTober 10/2009, Catsup & Mustard Run 3/2010 and Reservoir Run 4/2010
3 for 1!
A MINI 50th Anniversary in Stamford, CT:
MINI 50th
A trip to the Mt. Washington Observatory for a MINI event, the beachfront of Maine, then home:
MINI's on Top 2009
A collection of photos from numerous trips to NYC:
Pictures from of NYC
Flying with Alex:
A flight around the sound in a Piper Cherokee Six

I go visit Gino in San Francisco: 2008:
Vacation in San Francisco CA


GOD SAVE THE QUEEN: I forgo VW's for a MINI.
My MINI Cooper
I took a trip to Puerto Rico:
PUMPKIN and PACO go to Puerto Rico

Feel free to check out these links too:
(Above are the links to the MINI car clubs I "hang" with)

Black Jettas and Dark Beer

This is a site from my friend Cindy. Feel Free to Browse and buy something!

phantomnetwork.com

All the thanks in the world to Phantomnetwork. They made this site, and LOTS of other stuff, all possible. Check out his links and pictures from around the world. His commentary is frightfully entertaining!

SETI@Home

All but 1 of my Computers run this. If you have a PC or a MAC, you can install this and put the unused processor power to a good cause!

Newington Community Television

I used to camera work for this organization. I taped the Town Council and Board of ED. Also did LIVE, and in COLOR, broadcasts when needed.
We should all do what we can for the "Community"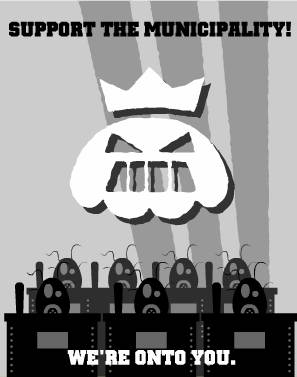 Findyourspot.com
An interesting evaluation about where you really should live.

Astronomy Picture of the Day
Take a look up in the sky now and then...